Life Science Insurance in Knoxville IA, Des Moines IA & Oksaloosa IA
Innovative Insurance for your Business
McKay Group provides life insurance to businesses in Knoxville, Pella, Pleasantville, Melcher-Dallas, Des Moines, Chariton, and surrounding areas.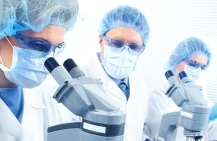 McKay Group is proud to offer quality insurance options to those in the life sciences industry. We understand that in order to innovate and stay on the cutting edge within your industry, you need the peace of mind that comes with knowing your business is well protected. Life science companies require effective coverage options that can match the fast-paced nature of the industry.
Here are some of the life science insurance options offered at McKay Group:
Property Insurance
Errors & omissions
General liability
Products liability
Directors & officers coverage
Whatever your needs, McKay Group will provide you with the coverage you deem necessary to stay on the cutting edge within the life sciences field. Contact one of our insurance specialists today to schedule a consultation.
---